ABOUT OUR TEAM


Our focus and approach is built on the follow

ing:
♦ Creating and establishing long lasting relationships with existing and new clients by providing a dependable and high quality service regardless of project size




♦ Delivering a personal touch to the services we provide




♦ Exceeding your expectations with new ideas, high quality and a trouble free, reliable service
♦ We aim to approach all works with passion, honesty and integrity, providing you with clear up to date reporting throughout all projects / works carried out




♦ Making sure it's all about you and your works, ensuring you become one of our clients for life!
Gerald Hunt
Gerald who started in the family firm, has gained a wealth of experience from working with various refurbishment and fit-out contractors in and around London, concentrating on the smaller size projects for both professional practices and end users. Gerald has built up a well-earned reputation for being a safe pair of hands, and he has used his knowledge, expertise and reputation to re-establish the family firm.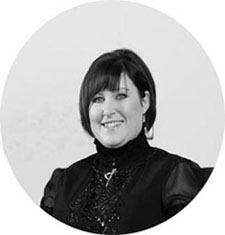 Emma Rosenberg
Emma has been running a maintenance team for the last 10 years. Emma is extremely easy to get on with and is a perfectionist. Passionate about ensuring works are carried out as scheduled and to the correct standard. She will do everything possible (and sometimes the impossible) to ensure that clients get the best possible service.
Tomas Dovidauskis
Tomas joined the team in 2015 and has been running site projects with an amazing ease and reliability supporting Gerald and all client teams through the projects that we carry out, making sure our clients are continually happy whilst works are being carried out from start to finish and anytime they need us once the works are complete.
Mantas Tenys

Mantas has just joined our special works team and is an integral part of supporting our clients and the other staff at A Hunt & Co. He has already been working with us on a freelance basis , so we are confident of his abilities and dedication to the cause of Aftercare, so a perfect fit for everyone!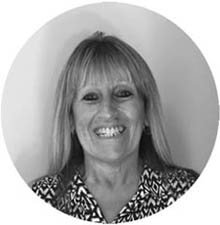 Gail Gribben
Gail tackles all of the A Hunt and Co administration and provides incredible day to day assistance with the general running of all projects, based in our offices at Trident Court as a support to all of the A Hunt and Co team.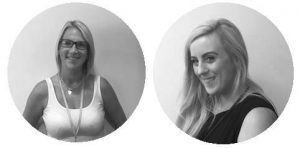 Our Reception Staff – Sophie Quinn
& Kim Leaney

S
ophie & Kim are our friendly and helpful Reception Support Team who are based here at Trident Court and are able to answer your calls if at any point you are unable to get through to us.